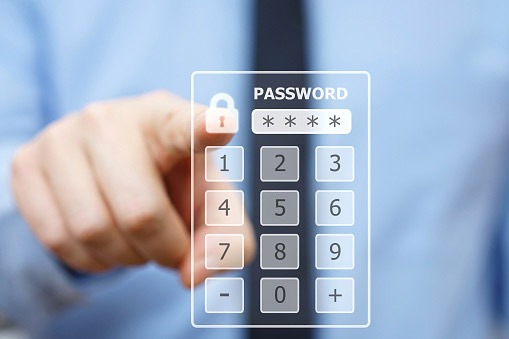 At Turner Security Group we are proud to offer access control solutions that create a safer environment for businesses throughout Sussex, West Sussex and Horsham.
Our access control solutions allow access only to authorised personnel. Whether it's a one door stand-alone system or a multi-point, multi-site networked system, access control provides an effective means of securing premises via doors, turnstiles and barriers as well as providing occupancy information.
Often used as part of an integrated system to provide a full audit trail, access control is important for a number of reasons such as safety, security and data protection.
Our services include:
Access control system design
Access control installation
Upgrades and maintenance
Stand-alone, multi-point and multi-site networks
Who we've worked with:
Large corporate/Blue Chip companies
Financial and commercial businesses
Manufacturing plants
Airports
Retail outlets
Schools and colleges
Medical facilities
Accredited by:
Many different types of technology are currently available to allow different forms of identification to be used. Products range from swipe cards, proximity fobs, tokens, digital keypads, through to biometric technology.
Our team of experienced designers can guide you in selecting the most suitable solution for your unique business requirements.
What are the most popular access control solutions?
Biometrics (fingerprint and facial recognition) scanners having now fallen in to an affordable bracket and are an effective option as they provide ultimate identification security
The conventional "swipe" and proximity cards which most employers and staff are familiar with are still a favoured means of entry
Bespoke access control systems
If you are looking for access control systems installation in West Sussex or Horsham that provides a convenient method of entry to authorised personnel and security measures for those who are not, we have the expertise to assist.
No matter your requirements, we can provide you with a variety of advanced, highly intelligent bespoke access control systems, including biometric entry to card and token entry. All of our solutions are fully suitable for the needs of commercial and larger properties, including SMEs and large, multi-site businesses.
If you're looking for a fully integrated security system we can combine the control access system with door automation, intruder alarms, CCTV and more.
Benefits of access control systems
Keeping your business secure at all times
Knowledge and audit trail of who is entering and exiting your building
Prevention of data breaches
An increase in safety, security, and productivity
Why choose Turner Security Group?
As an experienced access control installation West Sussex provider, at Turner Security Group we are proud to have provided protection to many businesses throughout Sussex, Horsham and the rest of the UK. We are proud to have built up our reputation for delivering an impeccable, high quality and reliable service.
Furthermore, all our access control systems are fully accredited. We offer a no obligation consultation and quote to assess your specific needs and access control requirements. Established in 1993, at Turner Security Group we are accredited and fully compliant. All of our access control systems meet the European and British standards.
How can we help you?
We offer our clients solutions that protect the security of their business whilst also ensuring ease of access for those permitted to enter. We can design a tailored access control system for every business situation, no matter the property type or premises.
Looking for an access control system? Discover how we can help protect your people, assets and data today by contacting us.