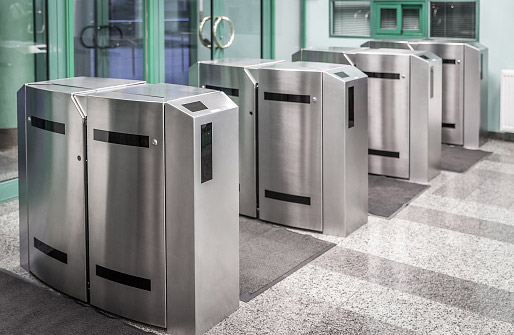 At Turner Security Group, we supply, install and maintain a wide variety of access solutions including:
automated sliding gates
vehicle barriers
pedestrian turnstiles
Portals
high traffic speed lanes
Accredited by:
We provide turnstile and barrier solutions for:
Industrial/retail parks
Factory pedestrian and vehicle entrances
Car parks
Prestigious offices
Staff time/attendance
Construction/building sites
How do barriers and turnstiles increase security?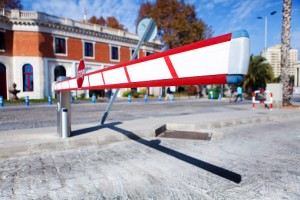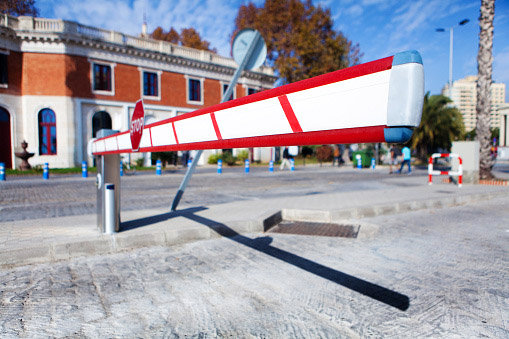 By installing gates, barriers or turnstiles you will improve the security of your premises by controlling access.
To enhance the security further, all of our gates, barriers and turnstiles can be fully integrated with CCTV and Access Control systems. This allows you to be able to monitor, record and control the access of both staff and visitors at all times.
Whatever your business needs, we can design you a customised system that can be remotely operated and monitored, or fully automated, providing complete security and full auditability.
Whether for perimeter protection or staff time and attendance, we have a solution to suit all applications.
Barriers and automated sliding gates
Barriers and automated sliding gates are typically accessed by the use of a swipe card of fob. For added security they can be integrated with a voice or
video intercom system, which enables you to confirm the identity of the person who is requesting access to your premises.
If you're looking for automated sliding gates or barrier installation in West Sussex and Horsham call 0808 5344 999 to request your free consultation.
What are the benefits of barriers and automated sliding gate installation? 
Ease of use with fob or swipe card access available
Monitor and control who enters and exits your premises (for security & HR benefit)
Option to leave gates open during peak times to avoid congestion
Intercom systems to monitor gates remotely
CCTV systems can be integrated
Remote management or automatic management available
Turnstile Installation
Turnstile systems are the optimum solution for those looking to add additional security to their unsupervised premises.
With anti-pass-back functionality, the turnstiles will allow only one person to enter using the same card. For those with a large volume of daily visitors, turnstiles can also be fitted with biometric readers in order to ensure quick yet secure access.
What are the benefits of turnstile installation?
Managed access of multiple users
Able to leave unsupervised
Remote management
Restricts certain users
Easy to add and remove users
Biometric reader functionality available
HR functionality; can be used as a 'clock-in' point as well as a security feature
Request your FREE barrier and turnstile consultation
At Turner Security Group we offer a complimentary consultation where you can benefit from our extensive experience in installation and maintenance of barriers and turnstile systems.
Our experience covers a broad variety of systems and requirements, from construction site access to large retail parks. We understand the importance of a professional barrier and turnstile installation and maintenance service.
Contact us today to discover how the addition of a barrier/turnstile can transform the security of your premises.