At Turner Security Group we offer a fully comprehensive service to our clients, with design, installation and maintenance. We understand that designing an efficient, secure and compliant system is only the beginning of the journey.
We provide maintenance packages for both newly installed systems and for your existing system, including parts, labour and interim training for new staff.
We also tailor bespoke maintenance packages to suit your system's individual requirements and budget.
Some of the benefits of our maintenance for installed systems include: 
Emergency timed response (up to 4 hours)
Fully inclusive parts and labour
24 hour help desk
Ongoing training
Compliance with new legislation
Stability & reliability of system
Peace of mind that any faults can be rectified in a prompt manner
Maintenance package
With our bespoke maintenance packages we will ensure that the installed system, whether that is CCTV, Access Control, Automatic Doors, Intruder Alarms or Barrier systems, operate efficiently throughout the year. Our team will be available to support you 365 days a year, 24 hours a day.
This level of commitment, paired with our emergency response time (up to 4 hours) and planned preventative maintenance, enables us to ensure that your system is fully functioning at all times.
Our bespoke maintenance service allows us to offer you a full range of planned preventative and maintenance contracts to cater to your unique needs, whilst also making sure that all equipment is compliant with regulation and current legislation.
Why is the maintenance of security systems important?
Every home and business is susceptible to the possibility of unauthorised access and break-ins. Security systems such as CCTV and access control are vital safeguards that shouldn't be overlooked. However, a security system needs to be well maintained in order to ensure that it is fully functional.
At Turner Security Group we believe that prevention is better than the cure, and it's essential to monitor all systems.
Why?
If your security systems were to fail during a break-in, you would regret not taking these steps.
If a break-in occurs you will likely need to make a claim via your insurance company. If it emerges that you had not maintained your security systems, insurers may be less willing to provide you with a pay-out for damages and losses.
As time progresses, so too will your premises. Perhaps you will move a cash register or change the access point, making the setup of your security systems no longer as efficient as they once were. They will need to be reviewed and altered accordingly.
Although, we will only ever provide our clients with the highest quality and most advanced systems, they are still liable to suffer technical faults from time to time which could compromise the effectiveness of the system. Maintenance can identify any technical problems and fix them efficiently.
Why choose Turner Security Solutions?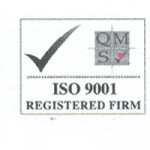 At Turner Security Solutions we specialise in the installation and maintenance of security solutions throughout Sussex, West Sussex and Horsham. We supply, maintain and repair security systems such as CCTV, Intruder Alarms, Automated Doors and much more.
Our highly experienced and skilled team are entirely dedicated to providing you with a high quality service. It is this approach that has enabled us to gain many loyal, repeat customers throughout our 20 years in business.  We have expertise and unrivalled security industry insight to provide you with assured advice and deliver exceptional results.
Want to learn more about our maintenance packages?
For more information, or to book a free consultation please use visit our contact page.
As a team of experienced security experts we have extensive knowledge and are able to offer competitive and effective maintenance packages for your security systems.