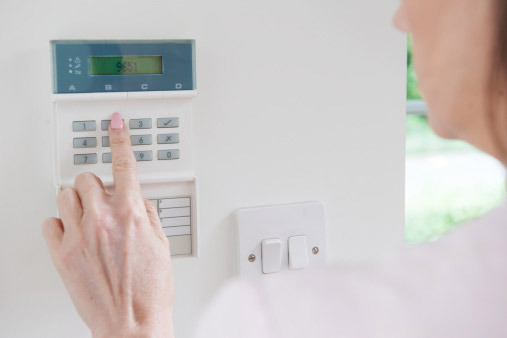 At Turner Security Group we're experts in ensuring the security of your property with intruder alarm systems installation in West Sussex and Horsham. No matter your property type, we have the expertise to design and install you a bespoke intruder alarm system suited to your needs.
We are proud to offer our clients a fully certified service and hold an accreditation with SSAIB which ensures a high quality of working standards.
Our services include:
Intruder alarm system design
Intruder alarm installation
Upgrades and maintenance
Stand-alone, multi-point and multi-site networks
Accredited by:
Our commitment to customer service does not end after your alarm installation. We also offer a customised maintenance package that will monitor your system and maintain it to the highest of standards in order to make sure that the safety of your property is never compromised.
Contact us for a free initial consultation.
What is an intruder alarm?
By installing an intruder alarm, you will be far less likely to be burgled.  An intruder alarm secures the entry points to your property, as well as the interior. Motion sensors are connected to a central control panel of the security system and when triggered they will alert you and the monitoring centre to a potential threat in your property.
These systems are active in business premises throughout the UK and are also becoming increasingly popular in domestic properties.
With the installation of intruder alarms, you are using a cost-effective method to ensure the safety of your property and deter potential intruders. It means peace of mind while you're at home and when you're out of the house and travelling.
What are the benefits of intruder alarms?
1. Deter intruders
Intruder alarms can act as a deterrent for intruders. Burglars will be much less likely to target your home or business if they see you have an alarm.
2. Insurance benefits
Some insurance companies require properties to be secured by an intruder alarm. By having a system installed you may receive a reduction in your insurance payments.
3. Customised solutions
Intruder alarm systems come in a number of forms, including:
Wired
Wireless
IP based solutions.
This means there will be a unique solution to fit your requirements and budget.
We're the secure choice for your alarms
During our 20 years in operation, we have built up considerable experience and a total commitment to quality. No matter the particular risk to your premises, at Turner Security Group we will have an effective solution to protect your home, family, business and employees.
We offer a one stop solution for client's intruder alarm needs and can design, install, service, and monitor advanced security systems for home and businesses in an array of industries, including retail, financial, healthcare and much more.
Through our commitment to quality, we utilise only the most effective and advanced wireless and wired intruder alarm technology in order to ensure the protection of what matters most to you.
Free initial consultation
Our skilled design and installation team will create and build a comprehensive, intruder alarm security system that will detect any intruders attempting to access your property, protecting your premises, assets and people at all times.
We are also able to offer maintenance or upgrades to existing systems, 24 hour service cover and connection to our monitoring station allowing rapid response to alarms.
Get in touch today to arrange a free initial consultation and make the first step to improve the security of your premises.